Podcast: What's Up Bainbridge:
Climate and Energy Forum on Future Energy Challenges May 19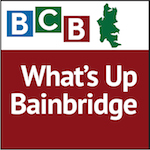 What is the future of energy?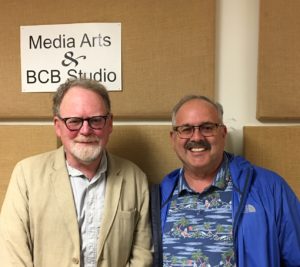 In this podcast, Randal Samstag, board member of Bainbridge Island's Climate & Energy Forum, and Jonathan White, retired Director of Member Services and Marketing at Peninsula Light Company, talk about our energy future and the prospects and challenges for renewable energy in the Northwest.
We learn about significant trends in the electric power industry and the work of Peninsula Light, a member-owned electric cooperative serving the Gig Harbor and Key Peninsulas, as well as parts of Pierce County. This utility has grown to be the second largest cooperative in the Northwest, serving over 112 square miles of service territory.
To learn more, you can attend the next Climate & Energy Forum event, Future Energy Challenges, on Saturday, May 19, from 10:00am-11:30am at Eagle Harbor Congregational Church. Speakers will include Jonathan White and Amy Grice, Engineer at Peninsula Light Company.
This forum is brought to you by five local environmental organizations ? Climate Action Bainbridge, EcoAdapt, Sustainable Bainbridge, Friends of Island Power, and Citizens Climate Lobby. Together, they host a monthly series featuring speakers and discussion topics to increase our community's awareness and response.
For more information on the Climate and Energy Forum, please visit: www.bainbridgeislandforum.org.
Credits: BCB host: Christina Hulet; audio editor and publisher: Diane Walker.
---