Podcast: What's Up Bainbridge:
KiDiMu celebrates 15th Anniversary with KiDiMu Play Day June 2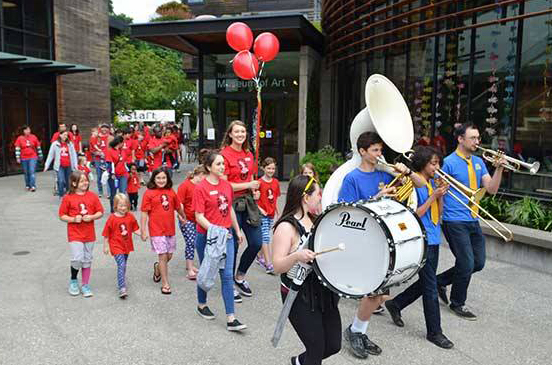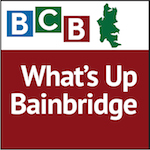 Free T-shirts, a parade, fire trucks, art projects, a visit with a therapy dog, bubbles, a sing-along — sound like fun? It's KiDiMu Play Day, a wonderful celebration of KiDiMu's 15th birthday. In this podcast, Susie Burdick, KiDiMu's executive director, tells us about all the fun — and FREE — activities that have been planned for this year's celebration.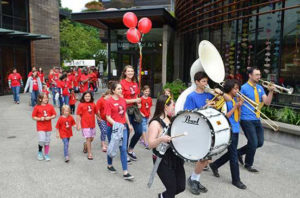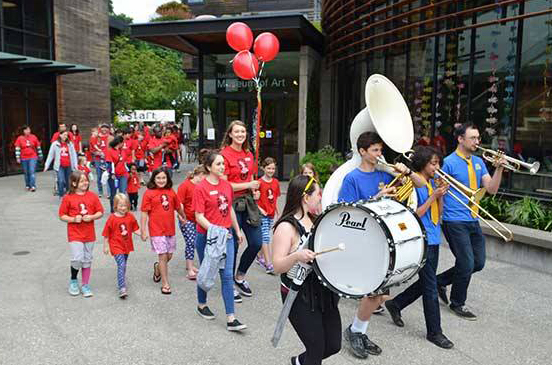 All are invited to kick off the festivities with the "Kids for KiDiMu" family fun walk for kids and kids at heart. Island Fitness instructor Tamera Roza will invite all for a warm-up on the plaza at 10 a.m. Then participants, led by the Bainbridge High School Bands musicians will head out to celebrate the power of play with KiDiMu, the whole town and tourists, as they stroll through Winslow and then return to KiDiMu after a short loop.
After the walk, families can engage in exhibit play at KiDiMu, meet Project Canine's therapy dog, who will teach children how to safely approach four-legged friends, or participate in a BIMA-led art project. Starting at 1 pm children can decorate pillowcases for their emergency kits with Blocks, Inc., collaborate on an outdoor mural or play with bubbles.
And throughout the day Puget Sound Energy will be hosting a safety tent offering activities and books.  At 3:15 p.m. – for the day's finale ? KiDiMu's new interim education director, Judi Neumann, will lead all in a sing-along to live autoharp music.
For a detailed schedule of events, to pre-register for the KiDiMu walk and your free t-shirt, visit KiDiMu.org.
Credits: BCB Host/editor/publisher: Diane Walker; social media publisher Jen St. Louis.
---