Bainbridge author Stefani Galaday introduces Finch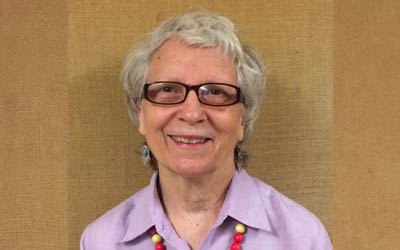 Bainbridge Author Stefani Galaday



"What's happening to our world?," she said. Who is speaking? It's Finch, the bird-woman, who lives on a treeless island. She wants to build a boat as the water is rising.
Bainbridge Islander Stefani Galaday's new book, Finch, sets the issues of climate change and the human condition into a charming mythological format as she explores hat is happening to our world and what we can do as individuals and organizations to steer our planet boat in a life affirming direction.
Stefani will be reading, taking questions, and leading a discussion on Saturday, August 18th, from 2 to 4 PM at the Bainbridge Island Library.  Everyone is invited!  If you'd like a copy of the book, or to contact Stefani, email her at finchbirdwoman@gmail.com.
Credits: BCB host: Betsy Lydle Smith; audio tech Chris Walker; audio editor and publisher: Diane Walker; social media: Jen St. Louis.
---