Ronald Slye presents his book on Kenyan Truth, Justice and Reconciliation Sept. 27 at Eagle Harbor Books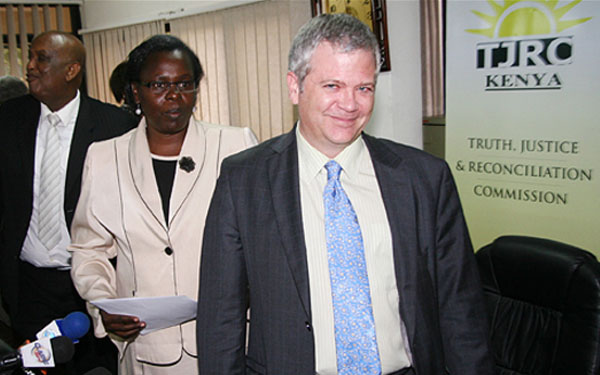 TJRC commissioner Ronald Slye (R) and TJRC vice-chair Tecla Namachanja (Photo from Daily Nation)



Meet Ronald Slye, a Seattle U law professor who will be describing his experiences as one of three international commissioners for the Kenyan Truth, Justice and Reconciliation Commission on Thursday, September 27, at Eagle Harbor Books.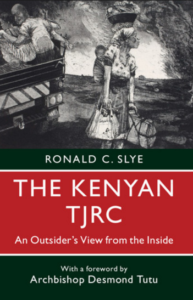 Between 1963 and 2008 Kenya experienced systematic atrocities, economic crimes, ethnic violence, and the illegal taking of land. The TJRC was established to try to address these historical injustices through a truth commission process. Slye was appointed to the TJRC by UN Secretary-General Kofi Annan, and served from 2009 to 2013.
He has now published a book about his experiences, entitled The Kenyan TJRC: An Outsider's View from the Inside. It is one of the few behind-the-scenes accounts of such a commission, and details, among other things, how the Kenyan TJRC became the first such commission to recommend that its own Chair be prosecuted for gross violations of human rights.
In the book, and in this interview, Ronald speaks candidly about the shortcomings and limitations of the TJRC. He also reflects on several positives, such as the commission's very deliberate efforts to engage Kenyan women in sharing their stories.
To learn more about his experiences, be sure to attend Ronald Slye's upcoming presentation at Eagle Harbor Books Thursday, September 27, at 6:30pm.
Credits: BCB host, Christina Hulet; audio editor and publisher, Diane Walker; social media: Jen St. Louis.
---