KiDiMu Mini-Golf Masters is back! November 2, 3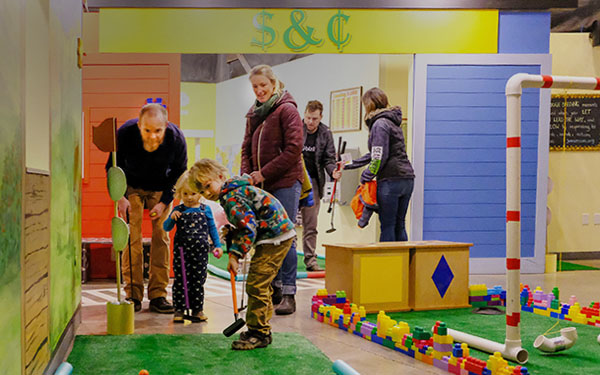 An 18 hole mini-golf course in a Museum? What could be more fun! Come join the festivities at Kidimu's Second Annual Mini-Golf Masters, scheduled for November 2 and 3.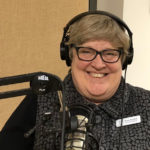 The whole family can get involved with golfing. There are two ways to play: "Just for Grown-Ups" on November 2, from 7-10 pm. Sign up for $100.00 per person and reserve your tee time. Enjoy indoor golf, hors d'oeuvres, beer, and wine. Bid on Silent Auction times and have fun and laughter in the clubhouse tent.
On November 3 all ages are welcome for the Family Fun Day, 10 am to 4 pm. Enjoy a round of mini golf and family fun for $5.00 per person (ages 12 and under) and $10.00 (ages 13 and over). Just drop in; no RSVP is required.
Listen here as Susie Burdick, Executive Director of the Kids Discovery Museum,  tells us how and why the interior of the Museum came to be transformed into an 18 hole golf course, and how the funds raised by this one-of-a-kind fundraiser support the children of our community and beyond.
For more Information or to register, visit kidimu.org or call the Museum at 206-855-4650.
Credits: BCB host: Carolyn Goad; audio editor and publisher: Diane Walker; social media: Jen St. Louis.
---