Bainbridge Symphony presents Emergence November 10,11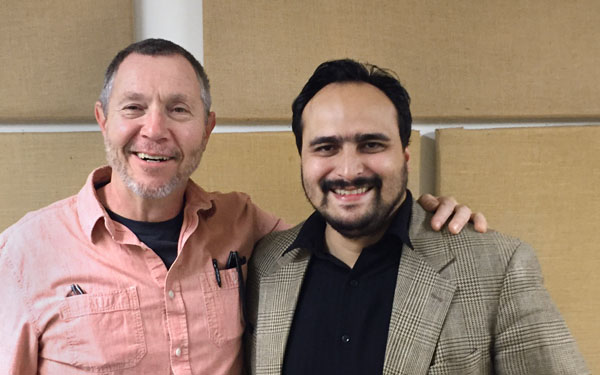 BCB host John Fossett (L) with BSO Music Director Mario Alejandro Torres



Brahms, Elgar and Khachaturian will grace our ears at the Bainbridge Symphony Orchestra's November concert, Emergence. Shows November 10 at 7:30 pm and November 11 at 3 pm with a director chat at 2:15.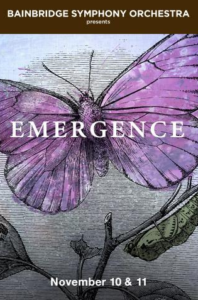 Listen here as Bainbridge Symphony Orchestra's new Music Director and Conductor, Mario Alejandro Torres, talks about Emergence, the first of four concerts for the 2018-2019 Season.
The BSO's classical series features a star-studded cast of guest performers, masterworks, beloved favorites, original compositions and special collaborations.
November 10 & 11, 2018: Emergence
February 16 & 17, 2019: Muses
April 13 & 14, 2019: Rebellion
June 8 & 9, 2019: Symphony Spectacular: Music for All
Emergence features the following pieces:
ARAM KHACHATURIAN: Gayane's Adagio
Soothing and warmhearted, from his ballet "Gayane."
EDWARD ELGAR: Cello Concerto in E minor, Op. 85 – Cellist Nathan Chang joins the stage to perform Elgar's captivating Cello Concerto in E minor, one of the most important pieces in the cello literature.
JOHANNES BRAHMS: Symphony No. 2 in D Major, Op. 73, Brahms' most endearing symphony.
You won't want to miss this moving performance! For tickets and information, visit BainbridgePerformingArts.org.
Credits: BCB host: John Fossett; audio editor and publisher: Diane Walker; social media: Jen St. Louis.
---