Celluloid Bainbridge offers 20th Anniversary Retrospective November 17-18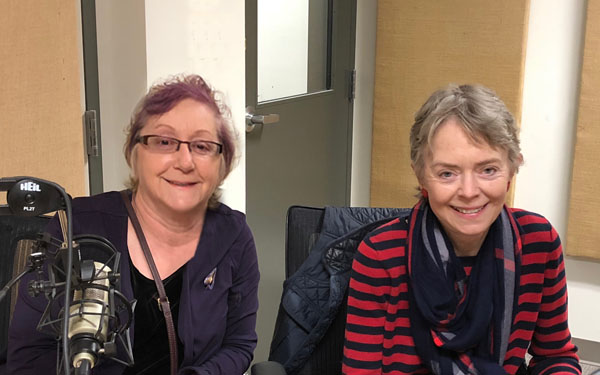 TJ Faddis (L) and Kathleen Thorne, co-curators of this year's Celluloid Bainbridge Festival



In honor of the 20th anniversary of Celluloid Bainbridge, this year's festival, to be held November 17-18, will offer a retrospective of the quirkiest favorites from past festivals, curated by Festival Founder Kathleen Thorne and TJ Faddis, former manager of the Lynwood Theatre.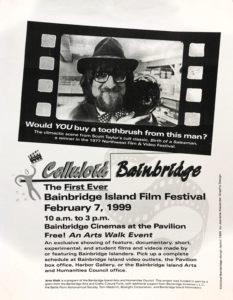 Listen here as Kathleen and TJ share the origins of the festival and describe some of its highlights. From feature-length dramas to documentaries, comedy shorts, and experimental music videos, the films in this year's lineup represent the creativity, the hilarity, and the heart that have defined Celluloid — and Bainbridge Island itself — from the very beginning.
Opening night of the festival will feature a special reception at The Marketplace (across from the Lynwood Theatre) and a one-night showing of the film adaptation of  islander Jonathan Evison's best-selling book, The Revised Fundamentals of Caregiving. Jonathan will be on hand to talk about the process of turning his book into film.
There is a charge for Saturday's reception, but Sunday's festival is free of charge; films will be running at the Lynwood all day long, from around 10 am to around 8pm.
For more information and to reserve tickets for the reception, visit the Arts and Humanities website at ahbainbridge.org.
Credits: BCB host: John Fossett; audio editor and publisher: Diane Walker; social media: Jen St. Louis.
---