BCF to offer financial planning seminars April 11, 18, and 25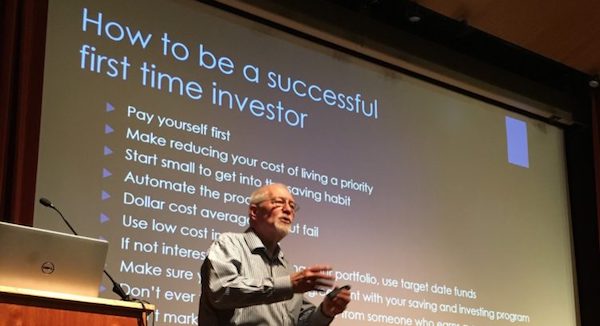 Worried about saving for the future? Come to the Financial Education Lecture Series sponsored by the Bainbridge Community Foundation and learn some proven success strategies. Whether you're a young investor just getting started, close to retirement or somewhere in between, Paul Merriman believes there are plenty of proven strategies for wealth creation and retirement planning.
Merriman, a longtime islander and author of numerous books on investment and financial management, will lead a Spring Financial Education Lecture Series, presented by Bainbridge Community Foundation. The seminars, developed to make individual financial and donor education resources readily available to all islanders, will be held three consecutive Thursday evenings at the library.
The April 11 session is entitled Retirement 101. On April 18th, Two Funds for Life will highlight how to successfully launch a lifetime of thoughtful investing and financial health. And on April 25th a panel of professional advisors will share Tricks and Traps of Estate Planning.
The lectures are free of charge, but reservations are requested at the BCF website, www.bainbridgecf.org.  All seminars start at 7 pm at the Bainbridge Public Library. 
Credits: BCB host and audio tech Sandy Schubach; audio editor Chris Walker; publisher Diane Walker.
---