Island Theatre's Eighth Annual Ten Minute Play Festival airs August 16 and 17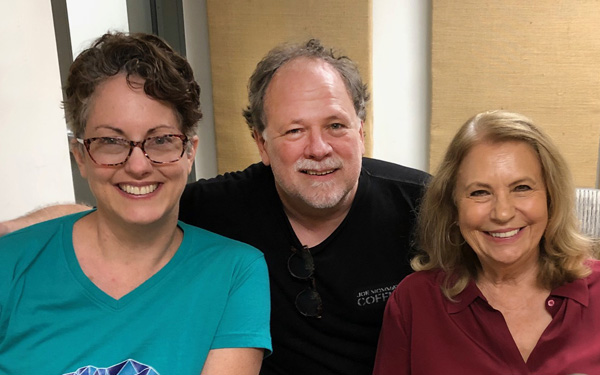 Jennifer Pippin-Montanez, Steve Stolee, and Maria Viera Beatty



From active shooter drills to film noir references, from marital arguments to artificial intelligence — this year's Ten Minute Play Festival reflects the concerns of the times through the eyes of Kitsap County's talented writers, both first-timers and experienced playwrights.
Don't miss this exciting exhibition of local talent! Selected from over sixty submissions by a blind judging panel of theatre professionals, Island Theatre's Ten Minute Play Festival's ten plays and playwrights include: "Alexa" by Jeff Fraga; "Best Defense" by Jennifer Pippin-Montanez; "Dancing with Orion" by Diane Walker; "Devolution" by Connie J. Bennett; "Hijab" by Catherine Rush; "The Lady from Out of the Past" by Maria Viera Beatty; "Let Me Finish (One Last Chance)" by Dan Rosenberg; "The Raven in the Woods" by Tamarah Rockwood; "The Rose Bowl" by Robert Craighead; and "Trans-Matters" by Eve Palay.
In this podcast Festival Director Steve Stolee, first-time playwright Jennifer Pippin-Montanez and experienced screenwriter Maria Viera Beatty give us insight into some of the plays, share thoughts about playwriting and the festival,  and tell us about future playwriting opportunities.
Island Theatre's Ten Minute Play Festival opens Friday August 16th at 7:30 with two shows Saturday August 17th at 3 pm and 7:30. There's also a pay-what-you-can preview on Thursday, August 15th at 7:30.  For tickets, visit BainbridgePerformingArts.org  or call the BPA box office at 206-842-8569.
---