Enda Walsh's New Electric Ballroom Jan 10-12 at Rolling Bay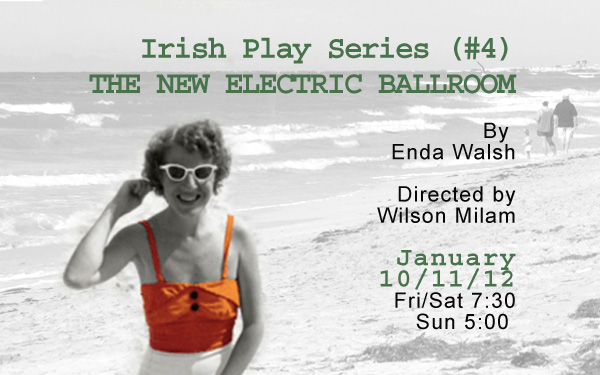 When the shadows of the past make the present untenable for three sisters in a small coastal town, a lonely fishmonger might just make the difference. Come see The New Electric Ballroom, January 10-12 at Rolling Bay Hall, and experience the magic of this fourth offering in Wilson Milam's Irish Play Series.
Listen here as Wilson and cast members Christen Muir (Breda), Michelle Allen (Ada) and Wayne Purves (Patsy) share their thoughts about this funny, tender, and occasionally pitch dark play. You'll hear how the Irish Play Series came to be, what acting can teach us about parenting, and what lies in the future for Wilson and his merry troupe of players.
The New Electric Ballroom is only on offer for three shows: Friday and Saturday, January 10 and 11 at 7:30, and Sunday January 12 at 5 pm. Get your tickets soon for this small venue – and plan to stay after the show (only an hour and a half long) to chat with the cast: you may have questions! To order tickets, visit Brown Paper Tickets.com. (https://www.brownpapertickets.com/event/4471759)
Credits: BCB host and audio editor: Diane Walker; publisher: Chris Walker.
---