Awakening, a winter concert of voices and strings February 15 at BPA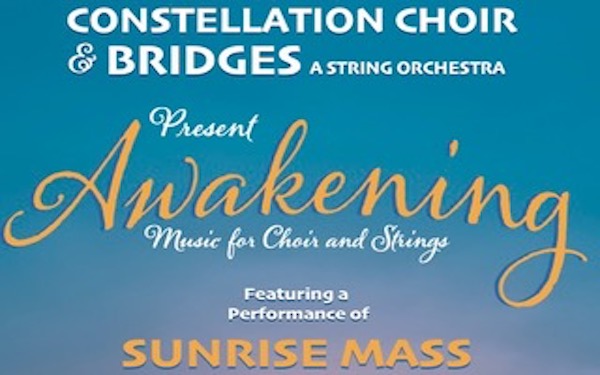 Stephanie Harris, Executive Director of Bainbridge Chorale and Ginny Hawkins join us in this edition of What's Up Bainbridge to discuss the exciting news about the upcoming performance of 'Awakening'.  The winter concert, a joint production by Constellation Choir and Bridges, a string orchestra, is the inspiration of Harris and Hawkins, collaborating to form a presentation of a mixed-voice ensemble dedicated to exploring the unique repertoire of voice and strings.
'Awakening' will be presented, Saturday, February 15 at 7:30 pm at Bainbridge Performing Arts.  Suggested donations will be gladly accepted at the door at 200 Madison Avenue North, Bainbridge Island. Children and students, ages 18 and under may attend free.  Proceeds will benefit the Bainbridge Symphony Orchestra.
Find out more about BPA at www.bainbridgeperformingarts.org.
Credits: BCB Host: Robert Ross; Audio Editor: Keith Doughty; Publisher: Chris Walker
---