Cookin' up a Storm at BARN Kitchen Arts!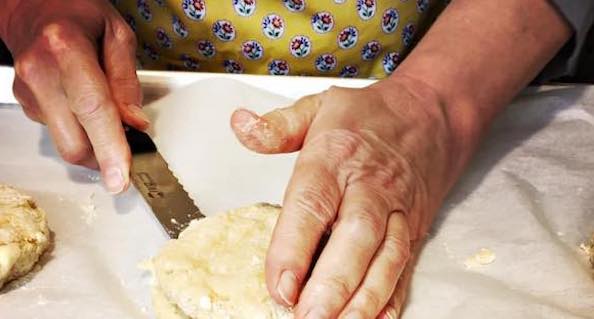 Marcela Sandoval, Lead for BARN's Kitchen Arts Studio, joins the BCB team to discuss what's going on in the BARN Kitchen Studio to support meals programs in Kitsap County and several exciting on-line cooking classes.
She talks about the many upcoming classes now being offered including the popular 'Easy as Pie' series by Chef/Teacher Meloni Courtway and a delightful 'Edible Halloween Decorative Toppers' class by Christine Chapman. Then there is the Chocolate Torte class by Dharma Café owner, Katalin Gyorgy and more wonderful classes by health and wellness expert, Nancy Travis  (Sukhikitchen.com ), a Food For Life teacher who will be doing a program called 'Food For Healthy Living In Honor of Breast Cancer Awareness Month'.
To learn more about BARN Kitchen Studio classes, go to
and look under Kitchen Arts classes/events
Credits: BCB Bob Ross; Audio editor Keith Doughty; Publisher Bob Ross
---