Legal Heroes in the Trump Era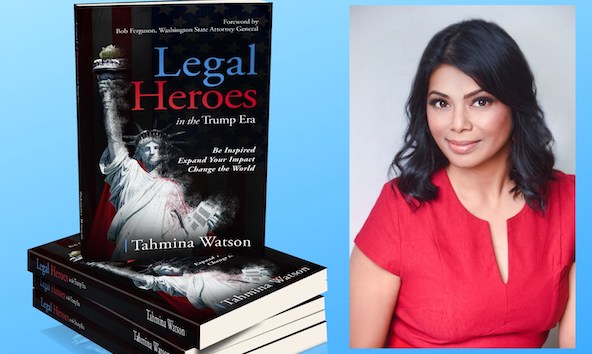 Tahmina Watson with her latest book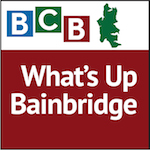 Tahmina Watson, a Seattle immigration attorney and well-known media figure in the immigration field joins us on this edition of What's Up Bainbridge. She hosts the podcast Tahmina Talks Immigration and is the author of the recently published book Legal Heroes in the Trump Era: Be Inspired, Expand Your Impact, Change the World.
In this episode Tahmina discusses her experiences as one of the founders of the Washington Immigration Defense Network (WIDEN) and Airport Lawyer, which was created in response to the first travel ban in January 2017. She has met and worked with many of the volunteer lawyers throughout the country who assist individuals and families navigate the complex field of immigration law.
Tahmina tells us what inspired her to write, Legal Heroes in the Trump Era, and how that book came to fruition. Her book captures the essence of what it means for ordinary citizens to take action and make a difference not only in individual and families lives but in our nation as a whole. I invite you to be inspired!
Credits: BCB host, Sonia Scaer; audio editor, Keith Doughty; and publisher, Bob Ross.
Visit Tahmina's website here:
https://www.tahminawatson.com/about
Learn about her latest book here:
https://www.tahminawatson.com/books
---