Family Fun and Amazing Scholarships with Bainbridge Island Kiwanis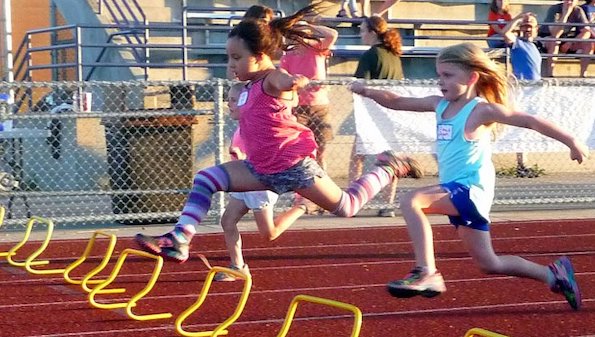 Serious hurdles action at the very popular All Comers Meet sponsored by the Bainbridge Kiwanis Club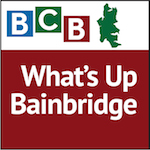 Three members of the Bainbridge Kiwanis Club join us today on What's Up Bainbridge to talk about the many community-oriented programs sponsored by the group.  Jim Copen, John Jay and John Baggett discuss the remarkable scholarship program and the upcoming Family Fun Day scheduled for Saturday, August 14 from 10 – 4 at Seabold Church, 6894 Seabold Church Road.  Bring a blanket and a picnic lunch and play the famous Kiwanis Mini Golf.
Other Kiwanis programs are also discussed:
All Comers Track Meets – Six community track meets at Bainbridge H.S. beginning early July and running through mid-August.
ShredFest – Presented in partnership with Columbia Bank. Bring your documents for shredding – always the second Saturday after tax day. And this year, look for another ShredFest in October. Donations are accepted and all funds raised go towards the High School scholarship program.
4th of July – Kiwanians serve as Parade Marshals and host the always popular "putt putt" miniature golf course.  All proceeds go towards scholarships.
Wreath Sales – All sales of our locally made wreaths benefit our scholarship fund for graduating high school seniors.
Credits: BCB host, Bob Ross; audio editor, Keith Doughty; publisher, Bob Ross
---