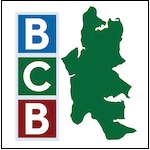 Welcome, from the volunteers at Bainbridge Community Broadcasting – BCB. BCB is a community service of BARN, the Bainbridge Artisan Resource Network.
We are an all-volunteer nonprofit community podcasting project of Bainbridge Island, Washington. Our mission is to strengthen community by sharing stories of the people, organizations, events and issues of our island community.
BCB volunteers collaborate to produce podcasts in BARN's Media Arts&BCB recording studio at the BARN facility at 8890 Three Tree Lane NE, off New Brooklyn Road on Bainbridge Island.
At its start in May 2014, BCB was an incubator project of the local nonprofit Sustainable Bainbridge, but in 2017 BCB joined the Bainbridge Artisan Resource Network (BARN) at their remarkable 25,000 square foot set of artisan studios.
BCB is grateful to the major financial supporters who helped BCB get off the ground, including:
Sustainable Bainbridge, with annual financial support for 2014 through 2016;
Island Cultural Enrichment (ICE) Fund of Bainbridge Community Foundation (BCF)
2014 annual capital grant program of the Rotary Club of Bainbridge Island;
the realtors of Windermere Bainbridge;
Eagle Harbor Books;
the family grocers at Town and Country Markets;
individuals from more than 150 Bainbridge Island nonprofit organizations, businesses, governmental units and faith communities who have participated in BCB podcasts;
And our many other supporters and technical advisors from around the community and beyond.
Please use this website to contact us about possibly volunteering with BCB. We provide free training to BCB volunteers.
Or drop us a note at Media.BCBmgr@BainbridgeBARN.org.