Podcast: Community Cafe:
Election 2015:
School Board candidates Smith, Macfarlane and Hoberg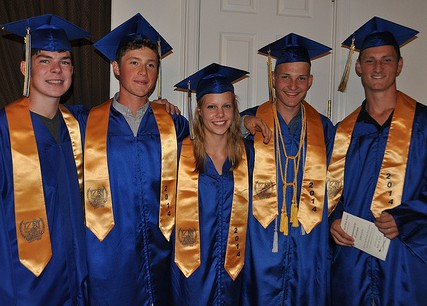 In this episode of this Fall's "Election 2015" series on BCB we interview unopposed and opposed candidates for our local School Board.
Meet Lynn Smith and Duncan Macfarlane, who are competing for the District 1 seat, and incumbent School Board president Mev Hoberg, who is unopposed for the District 3 seat.
Duncan Macfarlane is a lawyer and community volunteer, with 4 years as an elected council member for the Topanga Elementary School in Los Angeles, and whose volunteer service includes serving as a Boy Scout cubmaster.
Lynn Smith is a graphic designer on Bainbridge Island and a longtime community and education volunteer, including with the parent-teacher organizations of the Odyssey program and the Bainbridge Island PTO coordinating committee.
Mev Hoberg faces no opponent in her bid for another term; she was appointed to a vacant post on the board in 2012 and is currently serving as School Board president.
In this podcast, BCB asked each candidate the following six questions, which had been provided to the candidates in advance:
– Why did you decide to run for School Board?
– What relevant experience and skills do you bring to the position?
– How is our School District doing? What is it doing well for the community? What are its unsolved problems?
– What are the key challenges or opportunities that you believe will face the School Board in the next four years? (A School Board position has a 4-year term.)
– What are the most important outcomes you'd like to accomplish during your 2016-19 term?
– What style of interaction do you plan to bring to the School Board in 2016-19 – that is, with other School Board members, school staff, and community members?
Credits: BCB host and audio editor: Reed Price; BCB social media publisher: Barry Peters.
---
---