Current Volunteers
(click name to link to podcasts)

Betsy Lydle Smith is an interview host for BCB. A former teacher, art consultant, founder/director of a non-profit arts organization for children, she is currently a Master Facilitator for The Virtues Project, an international character development program. As a fairly new Bainbridge resident, Betsy loves interviewing and meeting new people and learning about local programs and events.

Bob Ross is the cashier for the Media Arts Studio Steering Committee, and shares his love of food and gardening with the community by hosting and producing Tastes of Bainbridge.

Carolyn Goad has taught kindergarten through college; most recently at Olympic College. She enjoys acting in theatre, film, and commercials, and finds hosting for BCB to be a great way to meet new friends and stay current with the changing face of the island.
.
Charlotte Cook is a BCB host.

Chris Walker is the lead for BARN's Media Arts & BCB Studio. Formerly with Microsoft, he now serves as audio tech for many of the BCB podcasts, does audio editing and occasional hosting, and teaches the Media Arts classes on podcasting and audio editing. He is also a substitute bus driver for the Bainbridge Island School District.

Christina Hulet is BCB's volunteer host and producer of our Community Cafe podcast series. She is the founder of a community action consulting firm and, before that, served as Washington State Governor's executive health policy advisor.

Diane Walker is BCB's station manager. A former marketing exec, an artist, and a writer, she serves as audio editor and publisher for most of the BCB podcasts. She also does occasional hosting, and is in charge of training BCB hosts.

Finn Mander is a BCB host, audio/video tech, editor and instructor, a member of the Media Arts & BCB steering committee, and an advocate of media opportunities for youth.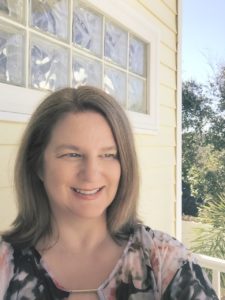 Jennifer St. Louis is BCB's social media publisher.  She is a social media influencer, a travel writer and blogger.
Jennifer Waldron is a host and a voice trainer who works with our BCB hosts.


Jo Jenkins is a host and the producer for Bainbridge Outdoors. An architect whose work focuses on green building consulting for residential and commercial projects throughout the Pacific Northwest, Jo loves listening to podcasts while exploring the parks and forests of Bainbridge.

John Fossett is a host and the producer for Arts & Artists on Bainbridge. He spends his time biking, playing music, and working at the Bainbridge Island Library.
John McKenzie

is a videographer and video instructor. A former organizational consultant, he is secretary for the Media Arts & BCB Steering Committee. Since moving to Bainbridge in 2011, he and his wife Judy have volunteered for several non-profits, facilitating strategic planning and creating promotional and event videos.

Justin Lynn is an actor, a singer, a graduate of Bainbridge High School, and our newest BCB host.


Reed Price is the director of the Bainbridge Island Senior Center. A former news editor, he does occasional hosting and audio tech work for BCB, often on subjects relating to senior citizens. You can reach him at Reed@biseniorcenter.org.


Sandy Schubach is a BCB host. She has been volunteering on Bainbridge for 20 years, and has served on boards for several nonprofits. When she's not in a meeting or in the studio you can usually find her in her garden, on her bike, or in her kayak on Eagle Harbor.
Sonia Scaer is a BCB host.

Tom Arnold is the host and producer for our Who's on Bainbridge Oral History podcasts. A retired naval officer with a Masters in Public History, he is now the Oral History Program Coordinator for the Bainbridge Island Historical Museum. Tom is excited to be applying his interviewing skills on behalf of his new home of Bainbridge Island.
Past BCB Volunteers

Barry Peters is the original founder of BCB and former lead for BARN's Media Arts & BCB Studio.


Channie Peters is a former Media Arts & BCB steering committee member and our most prolific podcaster to date.
Alex Sanso
Tim Bird