Podcast: What's Up Bainbridge:
Nonprofits and businesses Celebrate Trees in April with 20+ events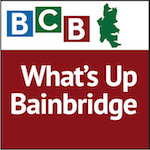 Bainbridge Islanders are justifiably known for commemorating Earth Day environmental awareness each April, but this year's Earth Month will be marked by an unprecedented host of events on the theme: "Celebrate Trees."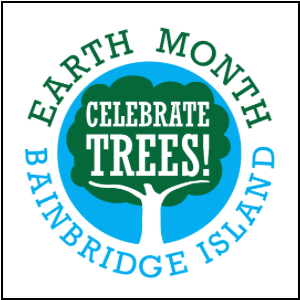 In this podcast, Deb Rudnick, a board member of the Bainbridge Island Land Trust and the chair of our island's Watershed Council (affiliated with Sustainable Bainbridge) describes many of the more than two dozen April events being hosted by nonprofits and businesses of Bainbridge Island.
As noted on the Sustainable Bainbridge webpage that provides a detailed calendar and listing of all the tree events for the month: "The goal of Celebrate Trees! Earth Month Bainbridge Island is to raise awareness and encourage involvement for Arbor Day and Earth Day, and to inspire all to protect our trees, our environment, and our planet. Celebrate Trees!"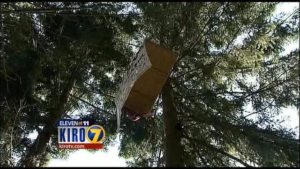 In this podcast, Deb fills us in on a sampler of the abundance of events and activities during the month. All events — and their time and place — can be found on the web calendar on the Sustainable Bainbridge website.
The events are varied and include activities for all ages. They range from active — such as weed pulling and a walking tour of the remarkable old trees of Winslow — to quiet and contemplative — such as the Eagle Harbor Church event to say a blessing for our abundance of trees.
Among the nonprofit sponsors of Celebrate Trees are: the Historical Museum, the Land Trust, the Parks District and Parks Foundation, the Watershed Council, Bloedel Reserve, Eagle Harbor Congregational Church, IslandWood, KiDiMu, Sustainable Bainbridge, Weed Warriors and the West Sound Wildlife Shelter, plus many businesses.
Also, during Earth Month, there will be two Seattle-area opportunities for political action: Seattle March for Science on April 22nd Earth Day, at 10am; and the Seattle Climate March, April 29th at 10am.
As noted by Sustainable Bainbridge, here are some related treats during April: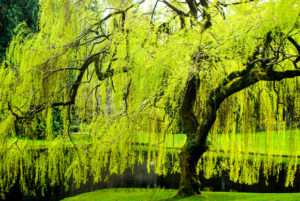 Trees You Can Eat! All month long local bakeries, including Bainbridge Bakers and Blackbird Bakery, will be offering tree and earth-shaped cookies for sale. Some of the best tasting trees you'll ever try!
Tree Reads: Stop by Eagle Harbor Book Company where they'll have a fascinating collection of tree-related books highlighted for sale, as well as nature-themed author presentations during the month.
Library Picks: Bainbridge Public Library will display books that fit with the Earth Month theme, including invasive species, sustainable gardening, native trees and more!
Nature and Art: Bainbridge Island Museum of Art exhibit: "Revering Nature" with work focusing on the beauty and forces of nature.
Credits: BCB host, audio editor and social media publisher: Barry Peters.
---

---
---