Podcast: What's Up Bainbridge:
Meet 17 Seattle7 Writers at EHB Summer Bookfest June 3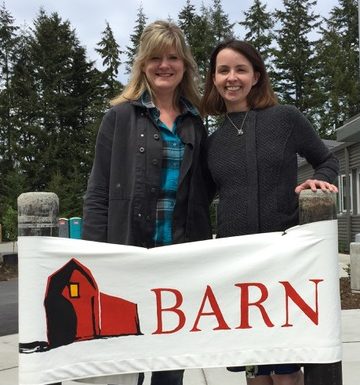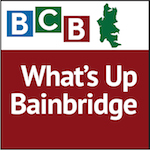 On June 3rd from noon to 2pm Eagle Harbor Book Company will host its 3rd annual Seattle7Writers Summer Bookfest.  This year 20% of bookfest sales will be donated to the Bainbridge Schools Foundation.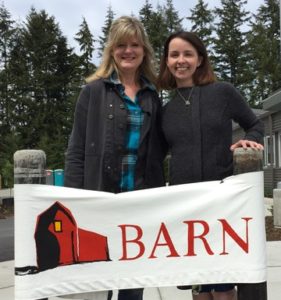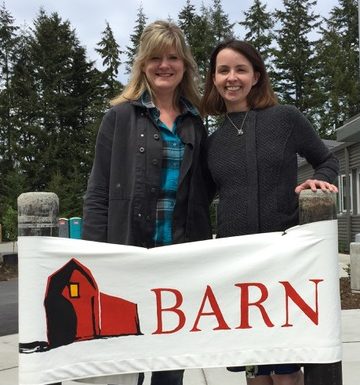 In this 10-minute podcast, Suzanne Selfors, Bainbridge Island bestselling author of many beloved children's books, and Mairead Shutt, Executive Director of the Bainbridge Schools Foundation talk with BCB host, Channie Peters about this year's bookfest.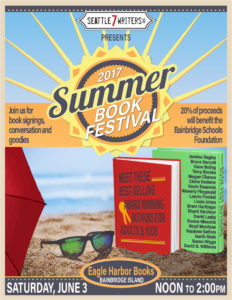 It's a terrific pairing: with their common missions to cultivate a love of reading in students, Eagle Harbor bookstore's choice to benefit the Bainbridge Schools Foundation with this year's Seattle7 earnings is a perfect fit for all.
Seattle7Writers is a nonprofit collective of Pacific Northwest authors whose mission is to foster and support a passion for the written word in our community and everywhere.  Authors participating in the June 3rd bookfest include Bruce Barcott, Dave Boling, Terry Brooks, Megan Chance, Claire Dederer, Kevin Emerson, Waverly Fitzgerald, Laurie Frankel, Brent Hartinger, Linda Johns, David Lasky, Donna Miscolta, Boyd Morrison, Suzanne Selfors, Garth Stein, Susan Wiggs, and David B. Williams.
In previous years proceeds from the Bookfest have gone to the Bainbridge Island Library and to establish a library at the Boys and Girls Club. This year proceeds will go to the Bainbridge Schools Foundation, which  provides three critical areas of support to Bainbridge Island Schools:  supporting teachers (e.g., professional development & training, classroom grants); academic support in reading and math, Achieve program & homework clubs;  and Innovation through STEM initiatives, edible education in partnership with EduCulture, Circle of Friends for students with disabilities, and high school arts and lecture series.
Best of all, the entire community will enjoy meeting and talking with the authors — so come on down! Get to know some of these terrific authors, enjoy the edible treats provided by the bookstore, and know that you're supporting the Bainbridge schools! Clearly this is a win-win!
Credits: BCB host: Channie Peters; audio editor: Chris Walker; social media publisher: Diane Walker.
---

---
---