Podcast: What's Up Bainbridge:
BARN celebrates Grand Opening June 3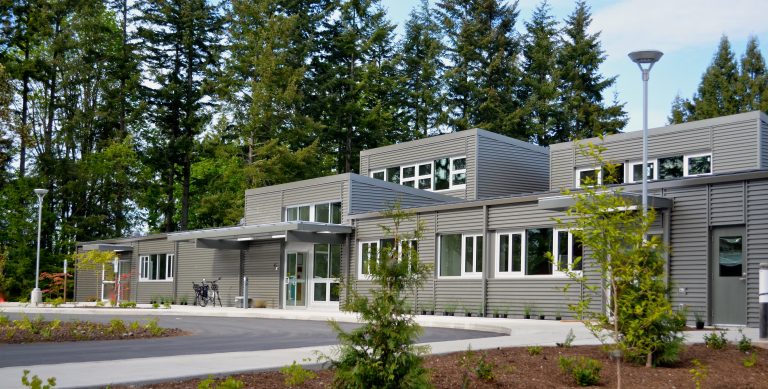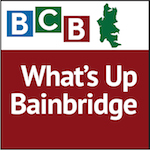 On Saturday June 3rd from 10 to 4 pm the Bainbridge Artisan Resource Network will celebrate their fabulous new BARN facility on Three Tree Lane (off New Brooklyn Road) with a gala Grand Opening. After beginning with a ceremonial ribbon cutting, the day will feature tours, musicians and treats galore: don't miss this opportunity to visit Bainbridge's most exciting new landmark!
Founded in 2012, the Bainbridge Artisan Resource Network began as a dream: a group of creative individuals visualizing a place where artisans and crafts(wo)men could all create under one roof.
And now, on June 3rd, 2017, that dream is finally a reality — a 25,000 square foot building with a soaring roof, many workspaces filled with natural light, and 11 studios for members to sand, drill, hammer, weave, knit, make jewelry, write, cook, weld, fuse glass, print, and make recordings.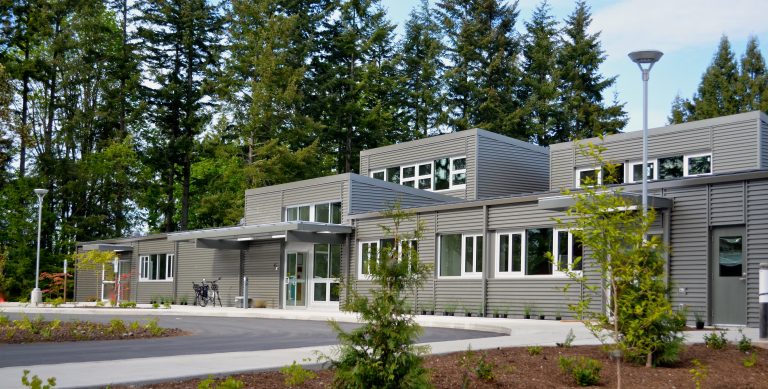 In this podcast, BARN Executive Director Mark Nichols, and BARN Board Chair Sallie Maron describe how BARN was conceived and brought to fruition with local contributions of funds, designs, skills and the hard labor of the Bainbridge Island and Kitsap County communities.
Listen here as Mark and Sallie wax poetic on the building's design and their visions for its use, not just by Bainbridge Islanders, but by all of Kitsap County.  BARN will become a place of sharing as well as doing, attracting teachers, speakers, and artists from around the country to come and share their knowledge.
Mark and Sallie enthusiastically invite you to join in celebrating the grand opening of this unique center for learning, creativity, and collaboration.
Credits: BCB host: Channie Peters; audio editor: Chris Walker; social media publisher: Diane Walker.
---

---
---