Don't miss the Studio Tour, August 10-12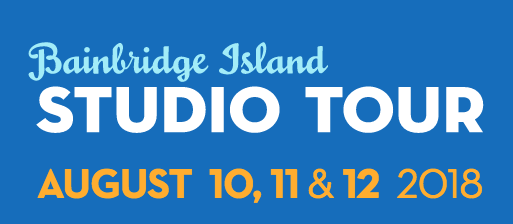 It's time again for the Bainbridge Island Studio Tour, that twice-annual free self-guided art show through local community halls and artists' homes and gardens filled with glorious local handcrafted art.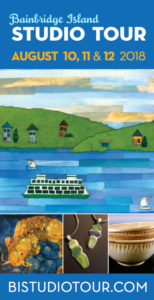 In this podcast, tour manager Dinah Satterwhite fills us in on the history of the tour, the types of merchandise available and how it's chosen, and what it's like for the artists who show their work in these charming venues.
So if you love fine art and crafts, be sure to check out the Bainbridge Island Studio Tour — and invite your friends along for the ride: it's a wonderful way to entertain those off-island summer guests! To learn more about the art and artists at this annual event — now in its 35th year — visit http://www.bistudiotour.com/.
Credits: BCB Host: John Fossett; BCB audio editor and publisher: Diane Walker; social media: Jen St. Louis.
---