Podcast: What's Up Bainbridge:
Bainbridge Island Museum of Art Meet the Artist Event Aug 21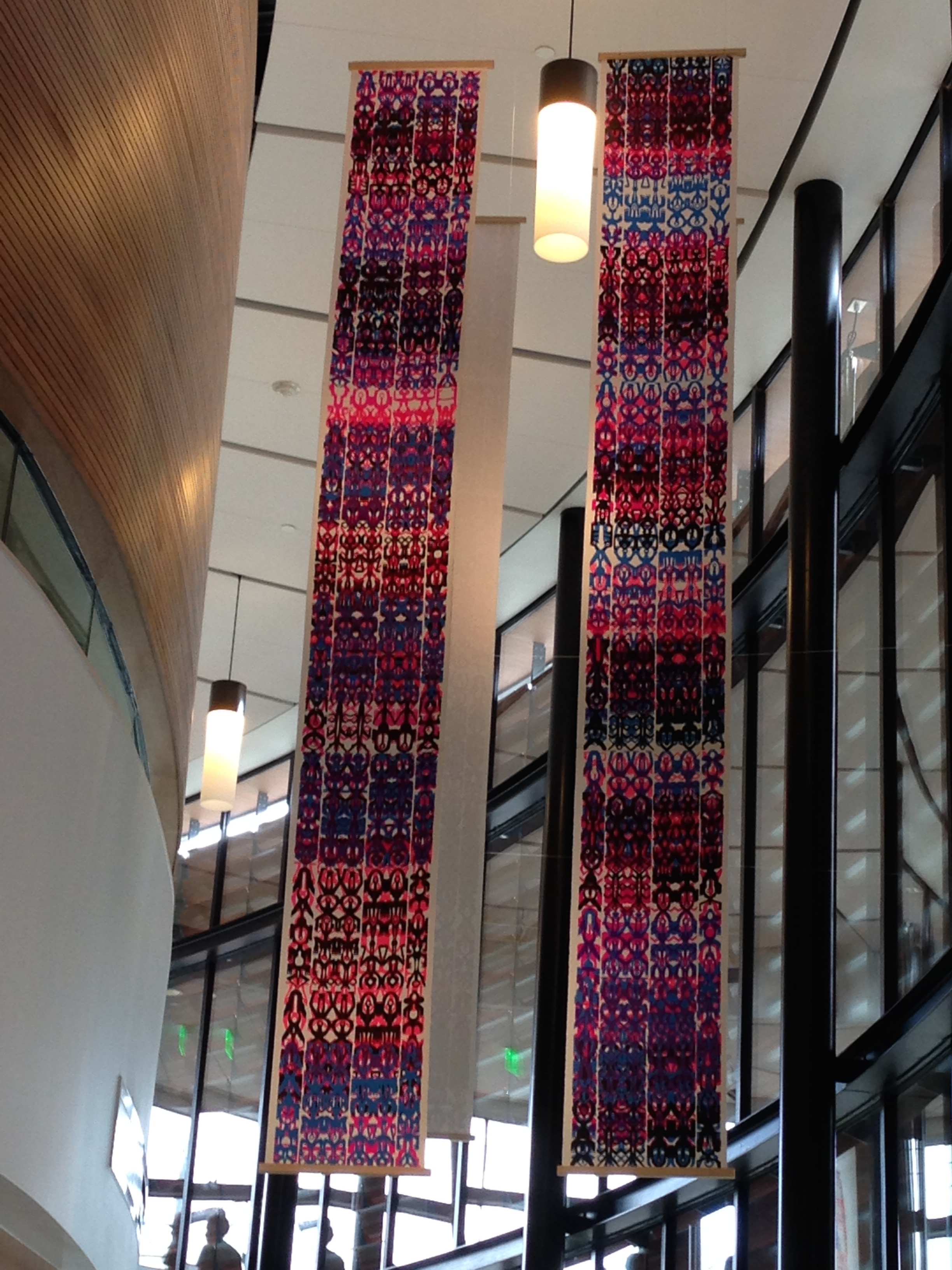 On Thursday, August 21st, at 6:30 pm, BIMA featured artist, Romson Regarde Bustillo, will present a lively talk about his work, process and inspiration.
In this podcast interview of Kristin Tollefson, BIMA's Education Director, by BCB's Channie Peters, Kristin tells us about the "Eye On Artist" series of presentations by exhibiting artists.
The presentations consist of talks that provide valuable context for viewing and understanding the artists' works. In particular, the upcoming presentation by Romson Regarde Bustillo will give the audience fascinating insights into his artistic journey and travels that have uniquely influenced his intricately patterned prints and mixed media on paper.
Bustillo's title piece, "Dugay na" is a black and white collograph and relief print which hangs high in the Museum lobby and can also be seen from the Rachel Feferman Gallery on the second floor. The dramatic and whimsical long banners of paper cutouts can be seen through the second floor windows of the museum from the street.
There will be a reception with light refreshments after the presentation in the bistro where the artist will be available for informal conversation.
The Bainbridge Island Museum of Art (BIMA) will be open to the public before and after the presentation.
It is recommended that tickets be purchased in advance of the event from the museum's website.
Credits: BCB host: Channie Peters; BCB audio editor: Barry Peters; BCB music intro: Tim Bird; BCB ferry music: Dogfish Bay Studios; Podcast art: artopia creative
---
---