Roald Dahl's Matilda the Musical opens December 6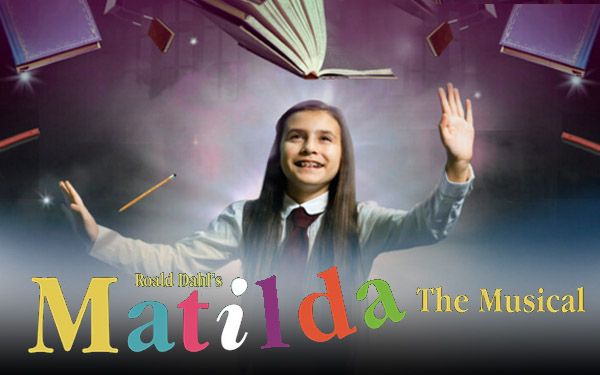 Inspired by the twisted genius of Roald Dahl, the Tony Award-winning Matilda The Musical opens December 6 at BPA. It's an inspiring story of a girl who dreams of a better life; a captivating masterpiece that revels in the anarchy of childhood and the power of imagination.
Based on the 1988 children's novel of the same name, Matilda was adapted into a musical by Dennis Kelly, with music and lyrics by Tim Minchin. It stars BPA newcomer Olivia Juarez as Matilda, a precocious 5-year-old girl with the gift of telekinesis. Matilda loves reading, overcomes obstacles caused by her family and school, and teaches the mean adults who surround her about CONSEQUENCES, thereby leading to a happy ending for all.
Listen here as Olivia shares her thoughts on Matilda with musical director Josh Anderson and BCB's own Justin Lynn, who plays the heinous teacher, Agnes Trunchbull.
For delicious pranks, period costumes, an innovative set, and music that ranges from jazz to hard rock, don't miss Matilda! The Musical opens December 6th and will run Fridays at 7:30 with Saturday matinees at 2 pm and Sunday matinees at 3 pm through December 22nd. There's a pay what you can preview on Thursday, December 5th, and Teen Tickets for the Saturday, December 7th  show will only be $5.
For tickets and more information about Matilda's cast and crew, visit Bainbridgeperformingarts.org.
Credits: BCB host and audio editor: Diane Walker; publisher: Chris Walker.
---