Podcast: Tastes of Bainbridge:
Hitchcock's Brendan McGill brings authentic Neapolitan pizza to Bruciato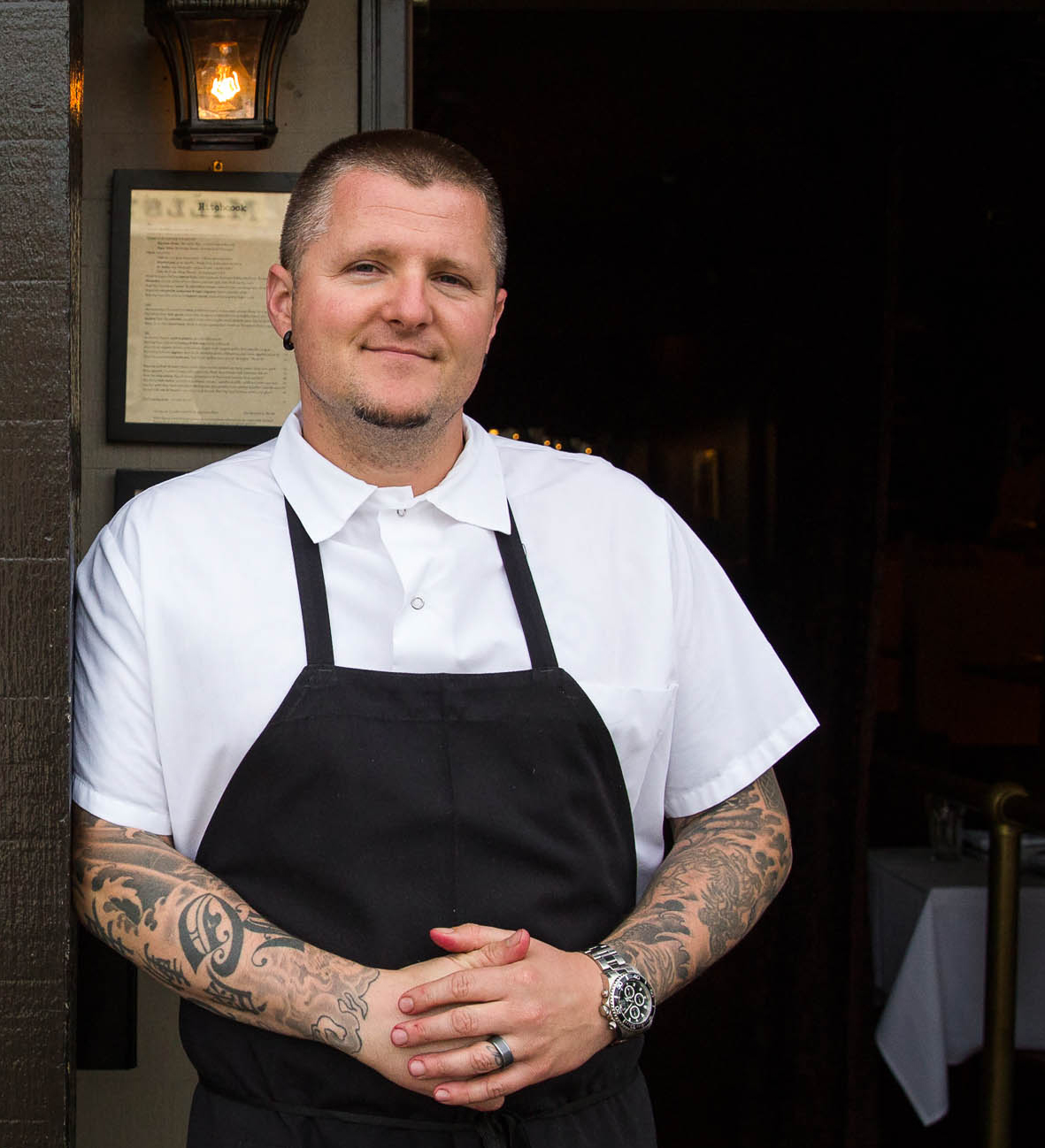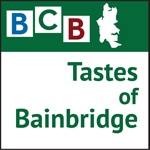 Join BCB's Tastes of Bainbridge host Bob Ross as he talks with Brendan McGill,  chef/owner of Hitchcock, and pizzaiolo Brandon Thompson, his partner in their new venture: Bruciato.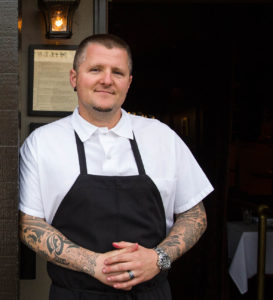 Bainbridge residents have been watching with interest as significant changes take place in the facade of the old Winslow Hardware.  Yes, a new pizza place is coming to the island, but this isn't just any pizza: it's classic Neapolitan pizza.  Bruciato pizza will be cooked in an Italian oven and prepared with tomatoes from Italy by chefs who've been specially trained in Naples.
Now expected to open in early to mid December in the heart of town (at 240 Winslow Way East), Bruciato has been in the works for three years.  Listen here as Brendan and Brandon discuss the commitment they made to learn the cherished and highly respected techniques of this type of pizza.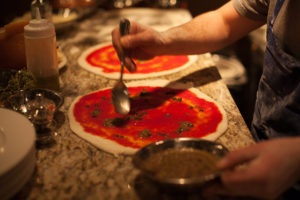 From the slow fermentation process of the dough to the required use of authentic San Marzanno tomatoes and the delicate treatment involved in building each pizza, the two restaurateurs share their excitement about their new venture, discuss some of the locally sourced toppings they plan to use, and describe their designs for the exciting space to come.
Credits: BCB host: Bob Ross; BCB audio tech: Reed Price; BCB Audio editor and social media publisher: Diane Walker.
---

---
---