Reid and Barbara Hansen in 1953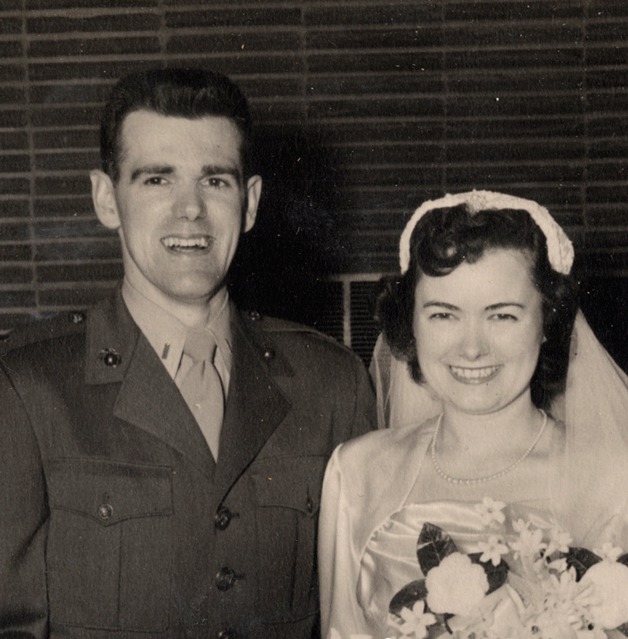 Married in Seattle on Jan. 30, 1953, Reid and Barbara met several months earlier at the Kingston Grange, which was then a dance hall. The couple continued to write while Reid was stationed in Virginia serving in the Marine Corps.
Before being sent to North Carolina, Reid flew home in December 1952, and he and Barbara set their wedding date for the following month in Seattle.
Once Reid's service ended, he and Barbara purchased a home in Bellevue where they raised their family. Reid taught for 30 years in the Bellevue School District; Barbara was a homemaker and also worked for a time at several Bellevue schools.
After retiring in 1984, they moved into the home on Bainbridge Island that Reid was raised in, on property that his grandparents purchased in the late 1890s. They both continue to live there today.
---