Podcast: Who's On Bainbridge:
BCB Founder Barry Peters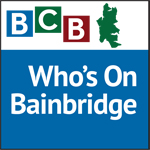 Community has always been a passion for BCB founder Barry Peters, who with his wife, Channie, will be leaving Bainbridge Island this fall to join their daughter and grandchildren in Denver, Colorado.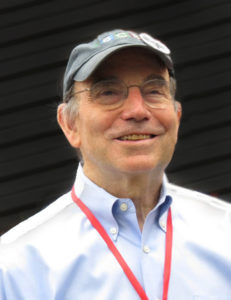 It was that passion for Community that drove Peters, who moved to Bainbridge Island in 2001, to help found Sustainable Bainbridge in 2005, and to serve on the Bainbridge City Council from 2008 to 2011.
But this podcast is about his years with Bainbridge Community Broadcasting, which he founded in May of 2014 specifically to help build community. BCB is the first community-focused podcasting organization in the country, and since its inception Barry has been responsible for establishing and equipping the necessary recording studios; setting up the web presence, hosting over 100 podcast interviews, and recruiting and managing additional volunteers who have collectively hosted over 575 community podcasts.  All of those podcasts have been focused on the people, organizations, issues and events of our local Bainbridge Island community.
But who is Barry Peters? In this podcast BCB Tastes of Bainbridge producer Bob Ross interviews Barry to learn more about what led him to BCB — and Bainbridge — in the first place. Listen here and learn about Barry's early years in radio, the surprising decision he made on his first date with Channie — who is BCB's most prolific podcast host — and his hopes for the future, both for BCB and its new BARN family, and for his own adventures as an active grandparent of two irresistible granddaughters.
As Barry says in his interview, "It's a terribly poignant and difficult time for us to leave so many friends and so much that has been meaningful for us in our life here on Bainbridge, but the magnet of grandchildren is very powerful!"
Though we here at BCB can understand the choice that Barry and Channie have made, we will definitely miss them, and wish them all the best in their new adventures.
Credits: BCB host, Bob Ross; audio editor and social media publisher, Diane Walker.
---