Podcast: What's Up Bainbridge:
Bainbridge Island June 20 Boater's Fair at Waterfront Park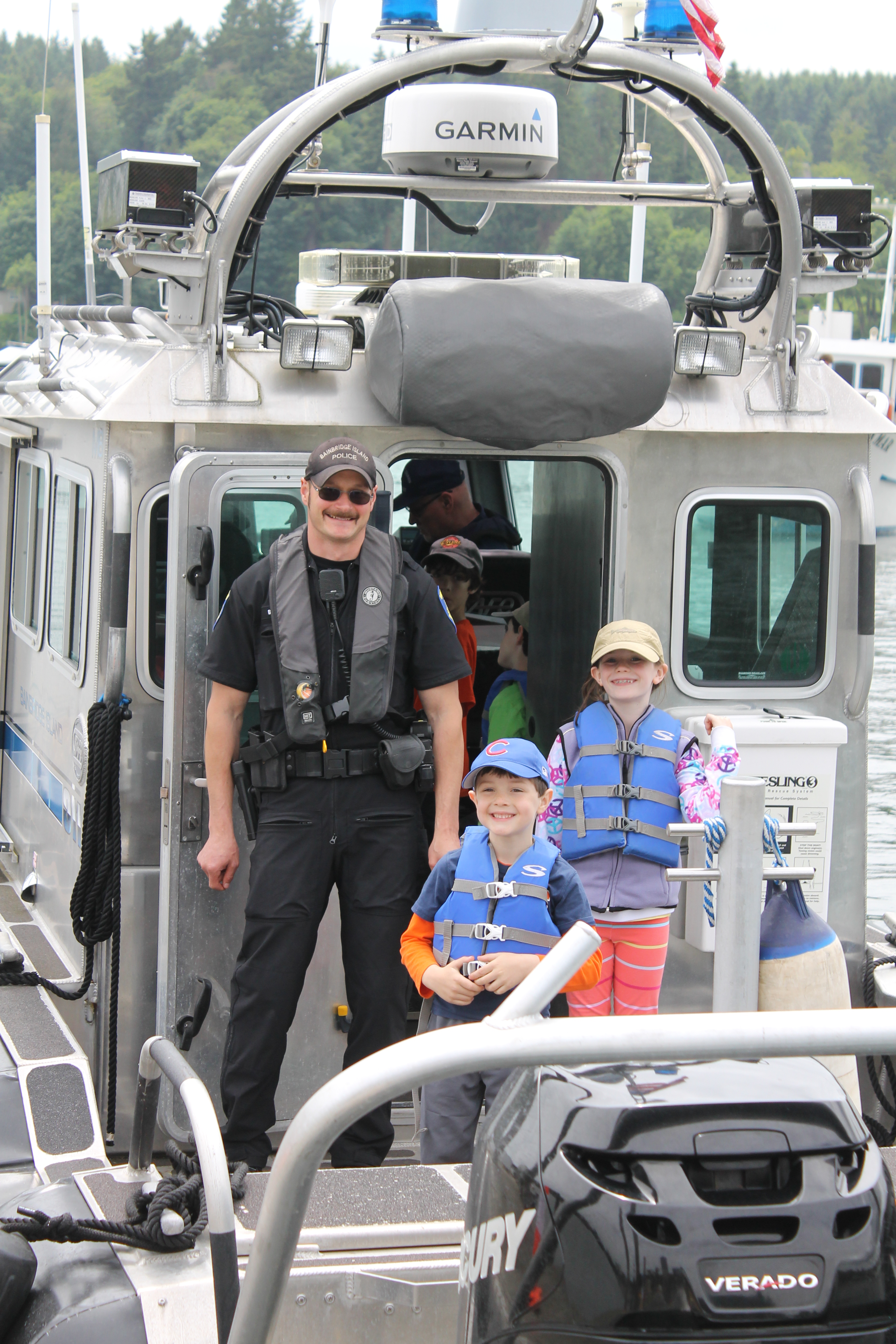 Dare to test your paddling skills in the Canoe Tug-o-War or the Stand Up Paddleboard Joust! Learn to row, learn to sail, and tour the Seattle Fire Boat, "Chief Seattle!"
In this podcast Bainbridge Island Harbor Master tells BCB host Lyssa Danehy DeHart about all the exciting events planned for the Bainbridge Island Boaters Fair, to be held Saturday, June 20 from 11-3 at Waterfront Park. 
Other opportunities offered include:
•  Coast Guard Auxiliary boating safety booths to learn knot-tying, cruise planning, vessel inspections, kids activities, and enjoy a free hot dog!
•  Come aboard a 45′ Coast Guard cutter and watch a live Helicopter rescue!
•  Visit the Bainbridge Island Police Department's 33′ safe boat "Marine 8."
•  Come aboard the 26′ Suquamish Tribe Fisheries boat and meet the dive team.
•  Meet City staff and get the latest on the City dock improvements, marine water quality and volunteer programs.
•  Pick up a Kitsap Water Trails map and learn about the "Paddle Bainbridge" event.
•  Get your clean boater swag from Washington Sea Grant.
•  And, after all that paddling, make sure to soothe those paddling shoulders with a free chair massage from Living Well.
Credits: BCB host and audio editor Lyssa Danehy DeHart; BCB social media publishers: Chris and Diane Walker.
---
---