Podcast: What's Up Bainbridge:
November at the Bainbridge Library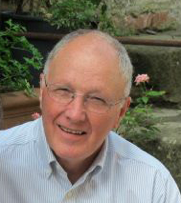 November at the library brings us a whole new slate of events:
Library U returns this month as retired US diplomat Laurence Kerr presents a three part Saturday morning on WWII in Europe, the Western Front at Bethany Lutheran Church.
Come join us for the Art Walk Friday November 6 as Neil Johannsen returns for his third visit with a whole new roomful of paintings for us.
On Monday, November 9, from 7-9 pm, Buddy Bassett from Compass Vocational Services will share his thoughts on Resumes that Get Noticed.
A new lecture Series on Building a Sustainable Economy will begin Friday, November 13 from 5:30 -7pm, and the focus for this session will be diversity and social justice.
Also on Friday the 13th — Robert Louis Stevenson Day — author Nancy Horan will celebrate her latest book, a novel about Stevenson (black mustaches for everyone!)
And, on Wednesday, November 18 from 7:30 -9, come learn about biking the Continental Divide with BI Cycle owner Tom Clune,
… and for more information, pick up one of the library's Inspire Magazines, the library's quarterly programing guide or visit online at WWW.KRL.ORG
Credits: BCB host and audio editor: Joanna Pyle; publishers Chris and Diane Walker.
---
---