Podcast: What's Up Bainbridge:
Bainbridge in Bloom celebrates 30th anniversary June 2-3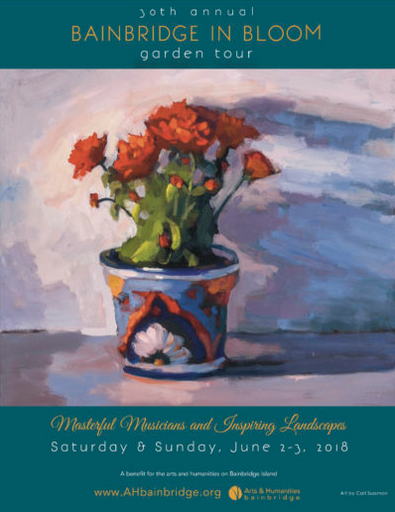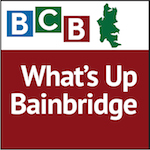 This year Bainbridge in Bloom celebrates its 30th anniversary with 6 fabulous gardens, enchanting music, and a variety of exciting special offers from local merchants. Listen here to get all the details from Bloom coordinators Patty Bell and Linda Kramer Jenning.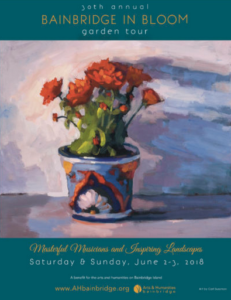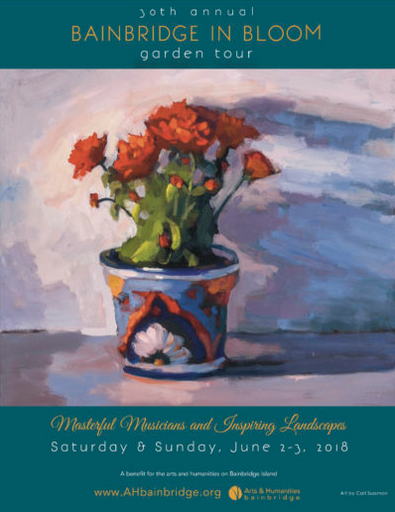 Presented by Arts & Humanities Bainbridge (AHB), this premiere garden tour offers a chance to go behind the hedges and fences of six stunning island gardens. In addition to fabulous flora and breathtaking landscape design, each garden will feature charming performances by an array of local musicians.
By tradition, exact locations of the gardens won't be revealed until the weekend of the tour, but a few hints and highlights of the gardens and music lineup are shared in this podcast.
Tickets are $35 and are good for a single day of the tour. Each day's tour runs from 9am to 5pm and begins at the Bloom Hub located at the Filipino American Community Hall, 7566 NE High School Road. Tour-goers will receive a map to each of the gardens or shuttle locations, a wristband admitting entry to each garden, and other helpful local information.
Advance tickets are available online at brownpapertickets.com and at Bainbridge Gardens, Bay Hay and Feed, and Realogics Sotheby's International Realty. Tickets can also be purchased on-site at the Bloom Hub on June 2 and 3.
The Bloom offers a discount for people who are Biking the Bloom, and for active duty military personnel and their families. Discounted tickets are $25 and can be purchased at the Bloom Hub on the day of the event.
For more information about the Bloom and the many special Bloom deals offered by local merchants, visit http://ahbainbridge.org/bainbridgeinbloom/.
Credits: BCB Guest Host Linda Kramer Jenning; audio tech/editor/publisher: Diane Walker.
---