Bainbridge Author Amanda Mander's new book features Westsound Wildlife Shelter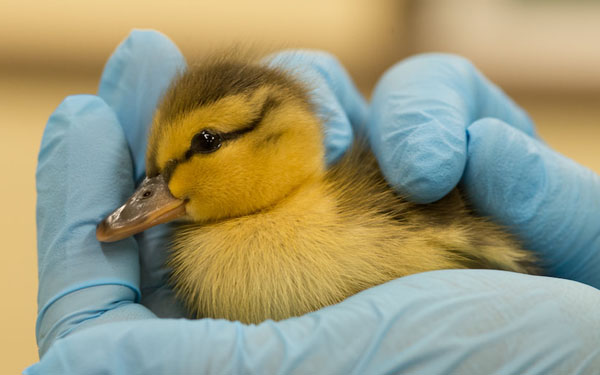 (Duckling photographed by Dottie Tison at Westsound Wildlife Shelter)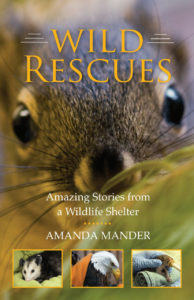 Ever wonder what to do with a wild animal in trouble? Bainbridge author Amanda Mander's new book, Wild Rescues — Amazing Stories from a Wildlife Shelter, can help! Come hear her speak at Eagle Harbor Books — and meet Opal Opossum from the Westsound Wildlife Shelter — Sunday, January 13 at 3pm.
In Wild Rescues Amanda shares eight creative nonfiction stories based on real animals that were taken in by the Westsound Wildlife Shelter. Each story focuses on a different animal and the teen that rescued it, following the animal from discovery and rescue, to rehabilitation and release.
Along the way, readers learn about common situations that rescuers come across, including ones where it's best to leave the animal where it was found.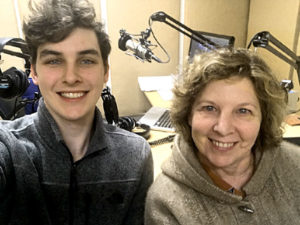 On top of learning best practices for being a wildlife rescuer in our own community, readers also learn about the animal species itself with fact pages throughout the book.
A true community effort, Wild Rescues is a collaboration of people of all ages across the length of the island. The artwork within the book was hand-drawn by recent Bainbridge High School graduate Lily Forsher. Fact-checking, photographs and animal inspirations are from the staff at Westsound Wildlife Shelter, stories and writing by Amanda Mander, and book design is by Karen Schober.
Listen here as BCB host Finn Mander interviews Amanda about her writing career, her global travels to assist in the conservation and rescue of wildlife, and what inspires her to write.  

To learn more about Amanda, you can visit her website at http://www.writerarmander.com/.
Credits: BCB host and audio editor: Finn Mander; publisher: Diane Walker; social media: Jen St. Louis.
---