Podcast: Bainbridge On Campus:
Spartan Sports Showcase Ep. 3 Basketball vs Cleveland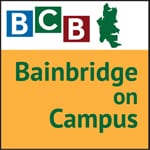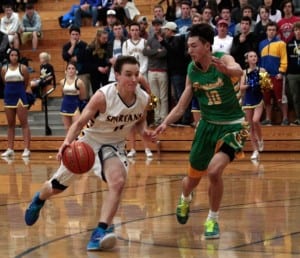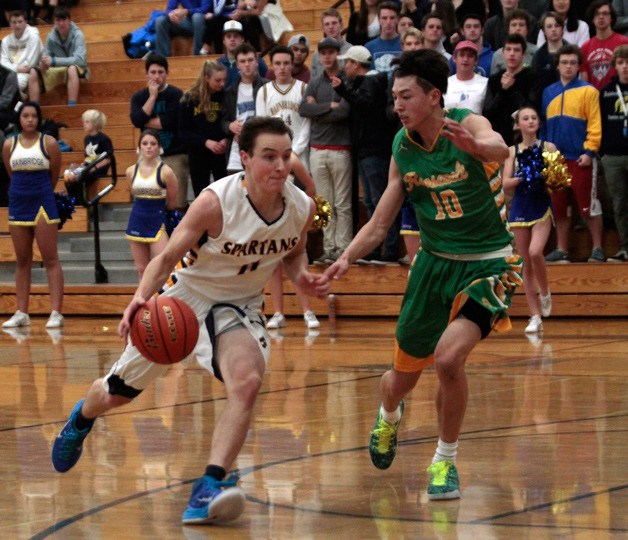 The Bainbridge Spartans Basketball team lost their sixth straight Metro League basketball game, in a thriller, to the Cleveland Eagles on January 8th, 55-58, on a Davon Bolton buzzer-beater.
Bolton, a transfer from Rainier Beach, led his team with 21 points and was followed by 6'6″ Sophomore C.J. Elleby, who had 14.
Bainbridge's points leader was once again Brendan Burke, with 20. The second-highest point total was put up by Lyle Terry.
The Spartans never led, and were down by as much as 13, but they were scrappy once again, tying the game for the first time with 13 seconds to go on a Marcus Clyde three-pointer. The Spartans' hopes for overtime and victory were crushed by Bolton, when he hoisted up a contested, NBA-range, three pointer at the horn, and sunk it.
Credits: BCB-BHS Radio Club host, editor and publisher: Shaemus Kreider
---