A Facelift for Battle Point's KidsUp Playground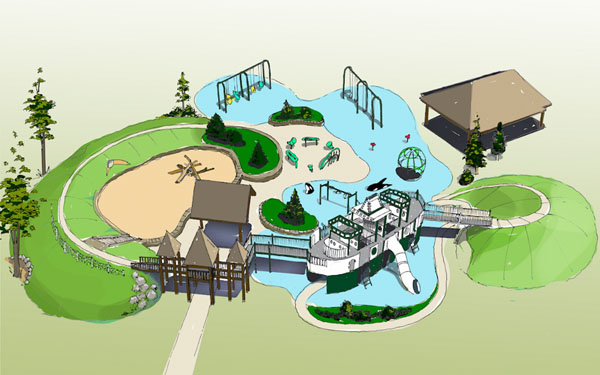 Curious about the new playground at Battle Point Park? Hear what's in store for the children of Bainbridge, and how you can help it come to pass.
In this podcast, BCB host Christina Hulet sits down with Barbara Trafton, Executive Director of the Bainbridge Island Parks Foundation, and two members of the Parks District Advisory Committee and KidsUp Campaign, Curt Thomas and Stephanie Page.
Together, they talk about why the existing playground needs updating. We also learn about the new design elements being considered, including a large "ferry boat" play structure that speaks to our Pacific Northwest and Bainbridge roots.
This project is a collaborative effort between the Bainbridge Island Metro Park and Recreation District, the Parks Foundation and a citizen's advisory committee.
It is also a community effort. There are many ways to get involved. If interested, you can join the campaign committee, submit design ideas, and donate. For more information, please visit the BI Parks Foundation website or the Park District website.
Credits: BCB host Christina Hulet; publisher: Diane Walker; social media: Jen St. Louis.
---