Podcast: Bainbridge On Campus:
Spartan Sports Showcase: Basketball Playoffs vs Nathan Hale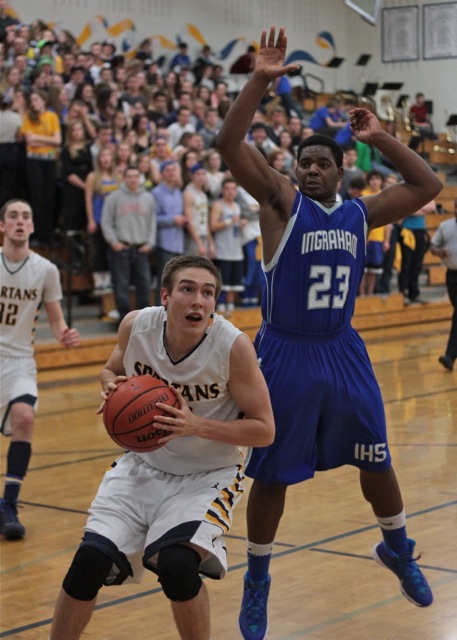 In the first round of the Metro League Playoffs, the Spartans got what they had been lacking over the past 2 months, a home win. Bainbridge won, 68-54, over the Nathan Hale Raiders.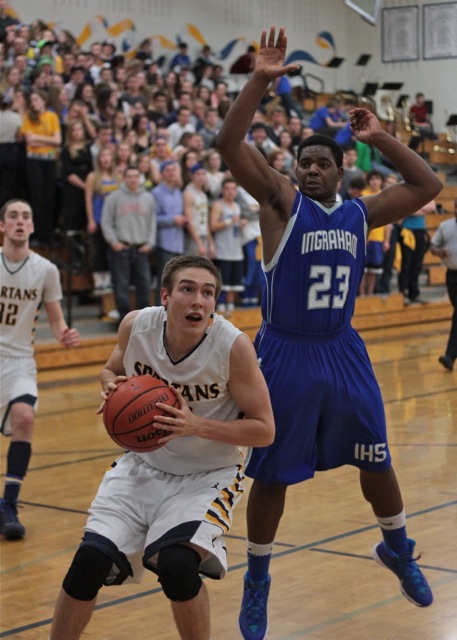 The Spartans used stifling defense, and a 24-7 second quarter, to gain their third Metro League win of the season.
The Spartans were led in points by the triple threat of Brendan Burke, Marcus Clyde and Blake Bieber, all with double figures.
The Raiders had only one player in double digits. Sam Nasralla had 20 points, leading all scorers.
Credits: BCB-BHS host, editor and publisher: Shaemus Kreider.
---