Podcast: What's Up Bainbridge:
Intimate Music Series springs forth with chamber music on March 20th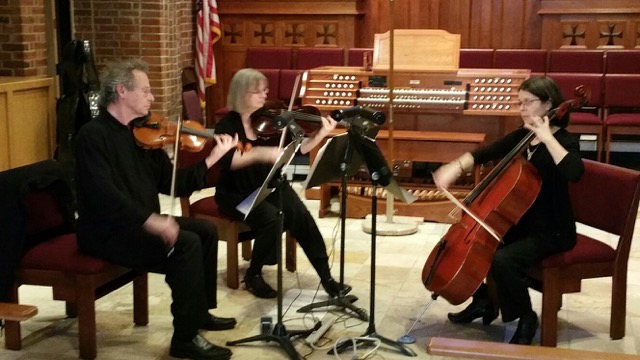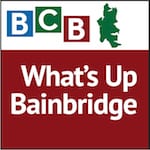 The Intimate Music Series will be performing its eighth concert of chamber music at St. Barnabas Episcopal Church (map) at 7pm on Sunday, March 20th. The five instrumentalists call the evening: "String Quartet + One". Tickets are available at the door.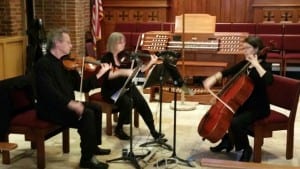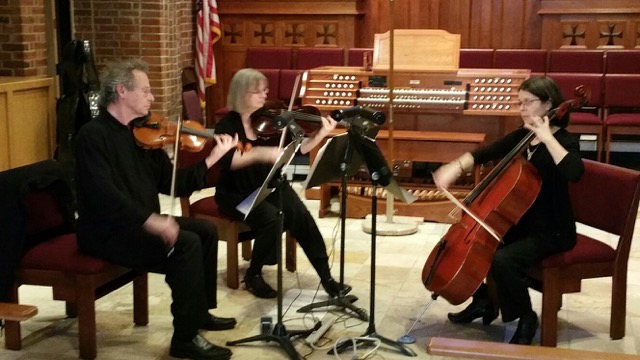 They will play a program including Francois Couperin, Dimitri Shostakovich, Malcolm Forsyth, and Claude Debussy, all for string quartets except for the quintet by Forsyth. This concert will differ a bit from previous concerts that often had a variety of genres in addition to classical. This time, the concert will feature the Beau Quartet of string instruments, plus Jonathan Green on bass.
In this fascinating 13-minute podcast interview with series coordinator Amy Duerr-Day and Seattle Symphony violinist Stephen Bryant, we learn something of the history of string quartets originating with Haydn, then Beethoven and Mozart , and subsequently proliferating.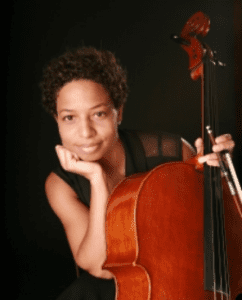 Chamber music, originally performed mostly in elegant homes as after-dinner entertainment in Europe, has widely become a delightful way to appreciate music written for and played by a small number of instruments, often strings. Playing chamber music requires special skills different from those required for solos or symphonic works. Often, chamber music musicians play for the sheer enjoyment of the music, and want to share the lovely music with others. This is very true of the Beau Quartet, a group of professional musicians who generously share their love of chamber music with music lovers on Bainbridge Island.
The Beau Quartet features distinguished professional musicians: Stephen Bryant (violin); Rachel Pearson (violin); Sue Jane Bryant (viola); and Joy Payton-Stevens (cello). Plus one: Jonathan Green (bass).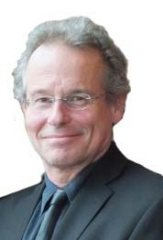 This podcast includes a musical interlude: a 90-second segment of the Sibelius piece that Stephen Bryant and Joy Payton-Stevens performed for prison inmates when they voluntarily brought their music to two Puget Sound area prisons.
The fifth instrumentalist on March 20th is Jonathan Green. He joined the Seattle Symphony as Assistant Principal Bass in 1998.
Credits: BCB host: Channie Peters; BCB audio editor and social media publisher: Barry Peters.
---
---