Will Bainbridge have Clean Energy by 2040? Climate Forum details progress April 20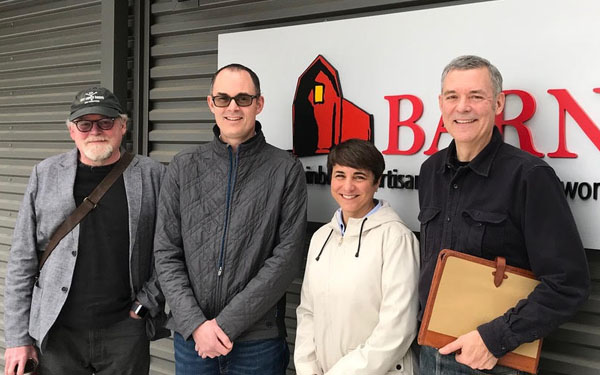 Randal Samstag, Jason Wilkinson, Jo Jenkins and Joe Deets



What does it mean for Bainbridge Island to reach 100% clean energy by 2040? What work is being performed in practice and in policy to help us reach this lofty goal? Find out April 20!
In this podcast, host Jo Jenkins visits with engineer Randal Samstag, architect Jason Wilkinson, and city council member Joe Deets to preview the upcoming Climate and Energy Forum on April 20, at Eagle Harbor Congregational Church from 10am to noon. We discuss the complexities of power generation and electricity use and how these topics relate to the island's resiliency and local economy. With a slightly longer 2 hour format, the April forum aims to generate and examine local solutions through community engagement.
The April Forum features each of our guests, who will expand on this discussion by introducing innovative approaches to electricity generation, alternative clean sources of energy and how green buildings play a big part in an integrated solution. The Forum's subject matter experts will present updates on the activities of the city's climate change advisory committee and the city's design policy improvements incorporating ideas from the Living Building Challenge.
For more information on the Climate and Energy Forum, visit: www.bainbridgeislandforum.org.
Credits: BCB host Jo Jenkins; audio tech: Bob Ross; audio editor: Chris Walker; publisher: Diane Walker.
---