Mamma Mia opens May 3 at BPA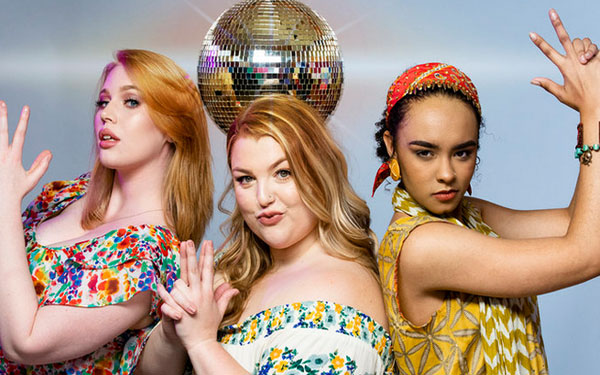 (Photo by Derek Villanueva)



A Greek island, a mother, a daughter, a wedding, three possible dads, and the music of ABBA: Mamma Mia opens May 3 at Bainbridge Performing Arts — don't miss the fun!
In this podcast, BCB host and BPA veteran Justin Lynn talks with Mamma Mia stars Hannah Knap-Jenkins, who plays daughter Sophie, and Wayne Purves, Matt Eldridge, and Timothy Glynn, who play her three possible dads.
Listen here and learn about their characters, their director, their sets and costumes and what to expect from BPA's new production of this iconic show.
Performances run Fridays, Saturdays and Sundays May 3-19 with a Pay-What-You-Can Preview Thursday evening May 2. Friday and Saturday shows start at 7:30; Sunday matinees start at 3, and First Saturday $5 Teen Tickets are available for Saturday evening, May 4. Purchase your tickets online at BainbridgePerformingArts.org.
 Credits: BCB Host and audio tech: Justin Lynn; audio editor and publisher: Diane Walker.
---