2019 Public Art Opens August 2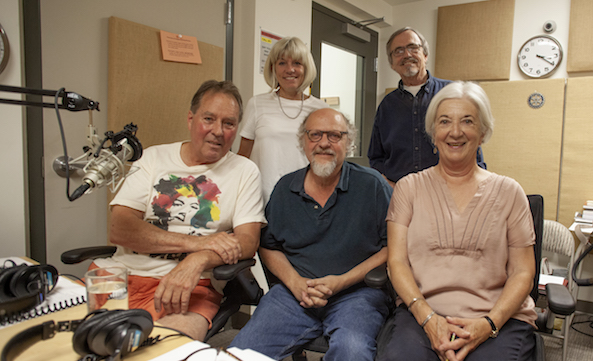 Mike Seidl (l), Anne Smart, Bill Baran-Mickle, Karsten Boysen, Grace Harris


Now in its second year, Something New, our rotating Public Art Initiative, will reveal this year's installations at the Island's First Friday Art Walk on Friday, August 2nd.
Permanent pedestals located on Winslow Way, in Waterfront Park, and in the Harborside Plaza now display a new selection of sculptures. Listen here to learn how they are funded and chosen, who sits on the public art committee, why we value public art, and how you can have input into the process
In addition you'll hear from one of this year's chosen artists, Karsten Boysen, metal sculptor from Port Orchard, whose "Daphne" sits at the base of Madison Avenue, next to Doc's.
Be sure to check out the new public art – and sample the free ice cream! – on Friday evening, August 2nd. Join the conversation!
For more information about Public Art on Bainbridge Island visit www.bainbridgecurrents.com  and click on the Public Art link.
Credits: BCB Host: John Fossett; BCB editor: Jacque Knapp; BCB Publisher: Chris Walker
---