You, too, can be a philanthropist!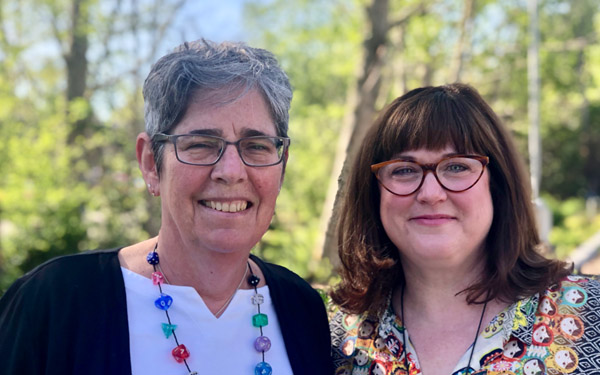 Bainbridge Community Foundation's Lynn Agnew (L) and Debbie Kuffel



Have you ever wanted a quick and easy way to contribute to your community's wellbeing?  Open from May 15-June 16, the Bainbridge Community Foundation's online Giving Page provides the perfect opportunity for you to help support the agencies and organizations that help so many on our island. With just a few clicks you can give $10 or up to $10,000 to the cause or project nearest and dearest to your heart.
In this podcast Debbie Kuffel, Program and Finance Officer for BCF, and Lynn Agnew, current co-chair of the grants committee and board trustee, explain the organization's mission to meet community needs through their annual grants cycle. Grant monies support projects and programs in animal welfare, education, environment, health, housing and human services, public and societal benefit, and recreation.
The online giving page, www.BainbridgeGives.org, will be open May 15th through June 16th in conjunction with their annual grants cycle. For more information you can call Bainbridge Community Foundation at 206-842-0433, or check out their website: www.bainbridgecf.org
Credits: BCB host and audio tech: Sandy Schubach; audio editor and publisher: Diane Walker.
---