City addresses affordable housing, trees, and the hotel project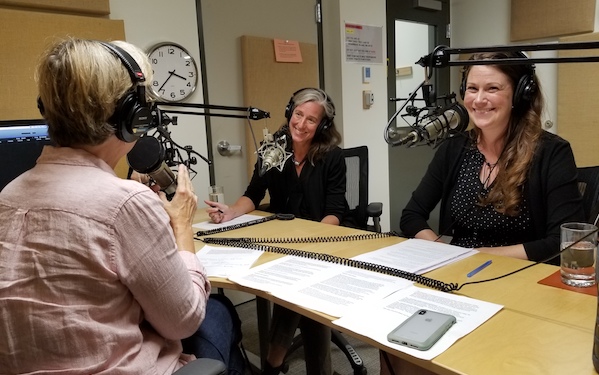 Are you allowed to cut down your tree? What is a tiny home and can I have one on my property? What is the status of the hotel going into downtown Winslow? Listen here for answers to these and more questions from city hall staff. 
In this podcast City Manager Morgan Smith joins Heather Wright, Interim Director of Planning and Community Development in the BCB studio to talk with BCB host Sandy Schubach about some of the hot button issues currently revolving around land use decisions.
You'll hear an in-depth discussion about possible changes in regulations regarding accessory dwelling units (ADUs), learn about the latest news regarding the Landmark Tree Ordinance, and hear more details about the Winslow Hotel Project and its current status.
These podcasts are intended to help us as a community be informed and involved in city activities. If you would like to submit a question or topic for a future podcast, please email the city's Communications Coordinator, Kristen Drew, at: kdrew@bainbridgewa.gov.
Credits: BCB host: Sandy Schubach; audio editor and publisher: Chris Walker.
---