Oral History with Lavina Johnson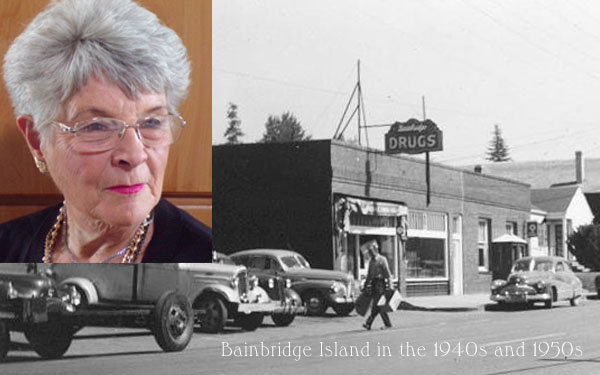 Published in partnership with the Bainbridge Island Historical Museum



Listen here as former island resident Lavina Johnson describes what it was like growing up in Winslow in the 1940s and 50's.
In this 19-minute podcast excerpted from a one-hour and 30 minute interview with BIHM volunteer Tom Arnold, Lavina shares her experiences growing up on Bainbridge, descriptions of some of the businesses along Winslow Way in that era, and the damage to the old Lincoln School caused by the 1949 earthquake.  She also describes the role of strawberry cultivation in island life at that time.
Credits: BIHM host and editor: Tom Arnold; audio tech: Chris Walker; publisher, Diane Walker; social media Jen St. Louis.
---