Podcast: What's Up Bainbridge:
Award-winning author Kate DiCamillo speaks Thursday Feb 26th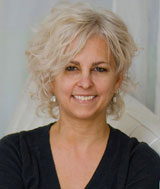 Kate DiCamillo is the author of numerous books for young readers, and she's coming to speak at the Bainbridge High School commons in a free talk co-sponsored by Eagle Harbor Books. In this podcast by skype from her home in Minnesota, she describes the subject of her talk — which will be mostly directed toward 4th graders and parents of children of all ages.
Kate is a Newbery Award winner and the Children's Book Council National Ambassador for Young People's Literature for 2014–2015.  Kate is also currently serving as the Ambassador designated by the Library of Congress. She is using this role to raise national awareness of the importance of young people's literature as it relates to literacy, education, and the betterment of lives — young and old — through stories that connect us.
Her free presentation at Bainbridge High School Commons from 7 to 8pm on Thursday, February 26th, will attract both children and adults and will focus on how "Stories Connect Us."
She emphasizes the need for people of all ages to read aloud to each other.
After moving to Minnesota from Florida in her twenties, a bitter winter helped inspire "Because of Winn-Dixie" — her first published novel which became a runaway bestseller and snapped up a Newbery Honor.  Her second novel, "The Tiger Rising", went on to become a National Book Award Finalist.
Her latest novel, "Flora & Ulysses: The Illuminated Adventures", was released in Fall 2013 to great acclaim, including five-starred reviews, and was an instant New York Times bestseller. It features an exciting new format — a novel interspersed with comic-style graphic sequences and full-page illustrations. It was widely acclaimed and honored.
This West Sound Reads event is co-sponsored by independent bookstores in Kitsap County and the Kitsap Regional Library system. The event is free and open to the public. Customers who purchase DiCamillo's books in advance at Eagle Harbor Book Company or Liberty Bay Books in Poulsbo will receive a ticket for two with priority seating at the no-charge event. Bainbridge High School is located at 9330 High School Rd.
Credits: BCB host: Nancy Soule; BCB studio tech and publisher: Barry Peters; BCB audio editor Tim Bird.
---
---